Product Description

25x23x500mm 3k twill matte carbon fiber tube

Carbon tube/pipe features:
1.Introduction
These 3K Carbon Fiber Tubes Carbon are made of pure carbon fiber with beautiful twill or plain weave;
Available in different colors and sizes( usually Black color);
Customized specs are accepted,like Outer Diameter :6mm,8mm,10mm,12mm,14mm,16mm20mm,22mm,25mm,30mm......350mm;

2.Specifications
1) High temperature resistance carbon fiber tubes:100%carbon fiber ;
2) Light & high strength;
3) Good corrosion resistance;
Except for the differences in specifications such as diameter, wall thickness, and length, the carbon fiber pipes on the market do not seem to be much different. How to judge the quality of carbon fiber pipes is a problem. Whether the outer surface of the pipe is smooth and uniform, what is the dimensional tolerance, whether there is delamination or cracking at the punching area, the appearance is good, but the inner wall of the pipe can be seen at a glance whether it is a real carbon fiber material, not just a 3k coating Based on these intuitive methods of judging the quality of carbon fiber pipes, you will find that the difference between carbon fiber pipes on the market is obvious.
Product picture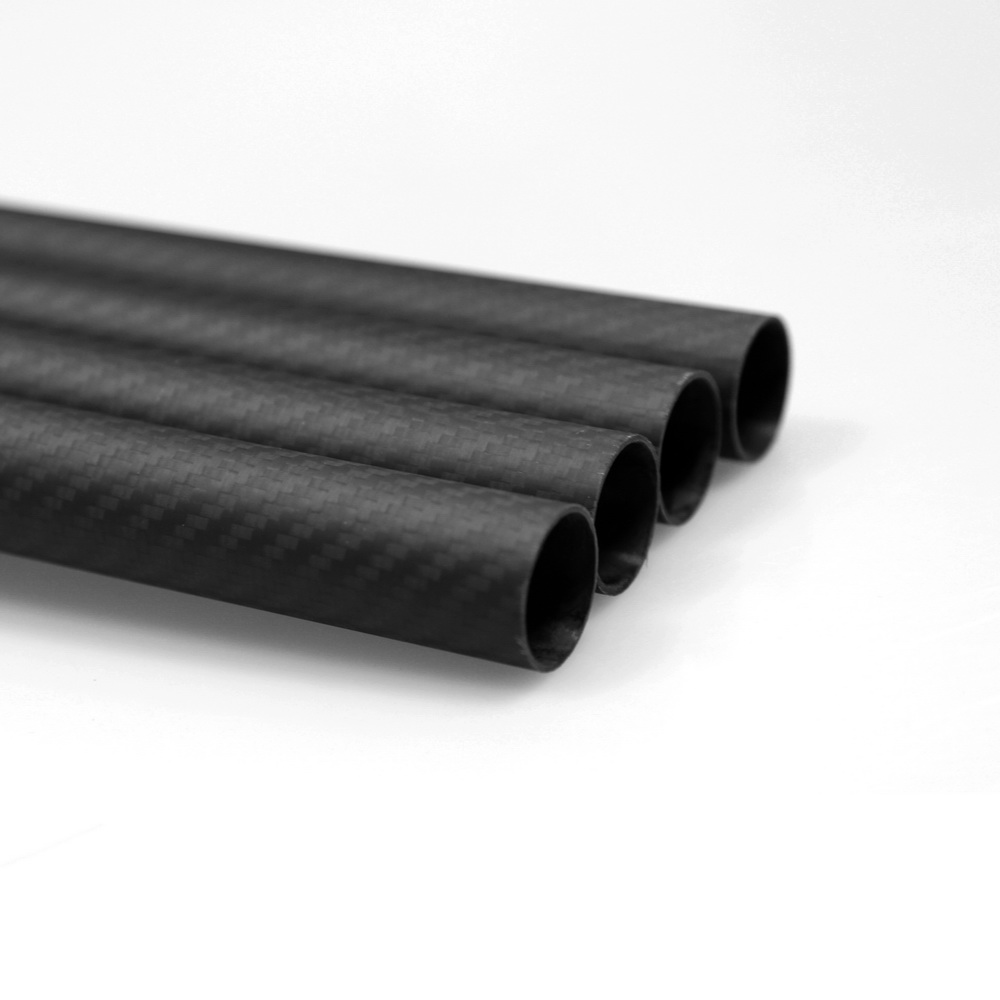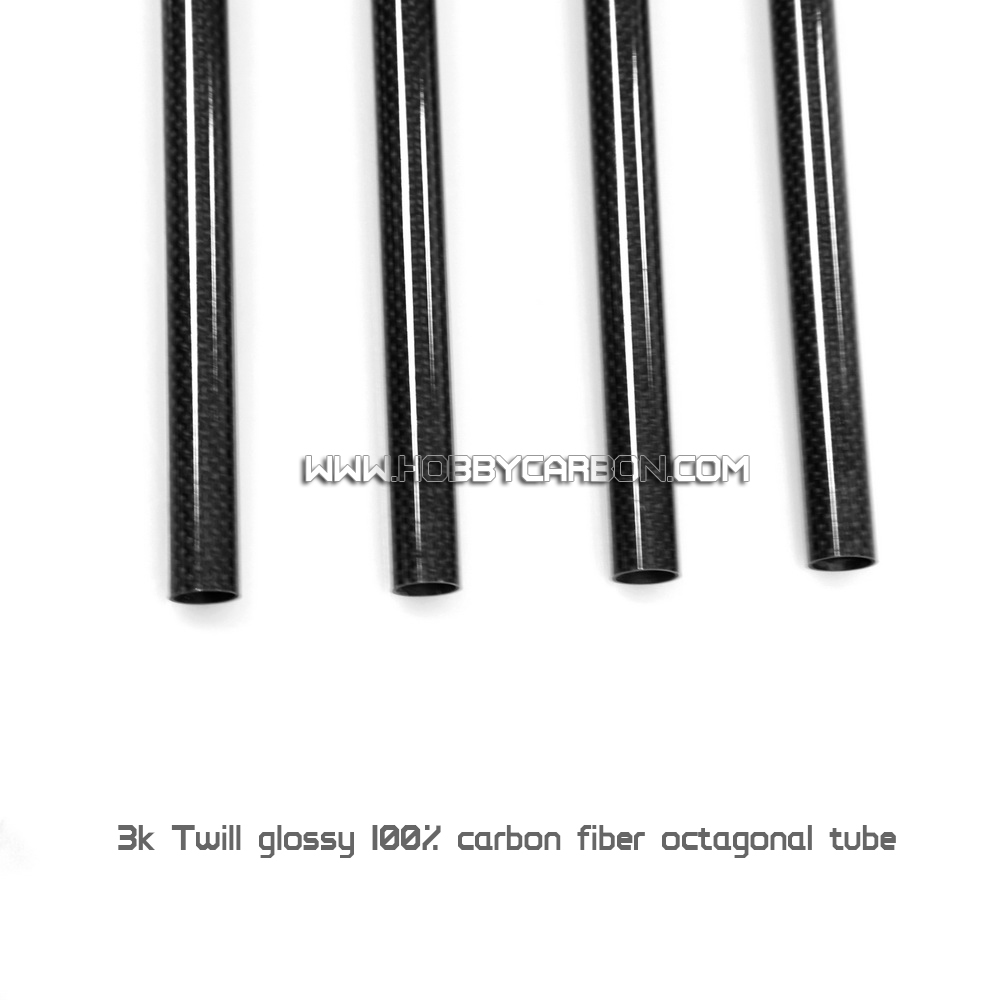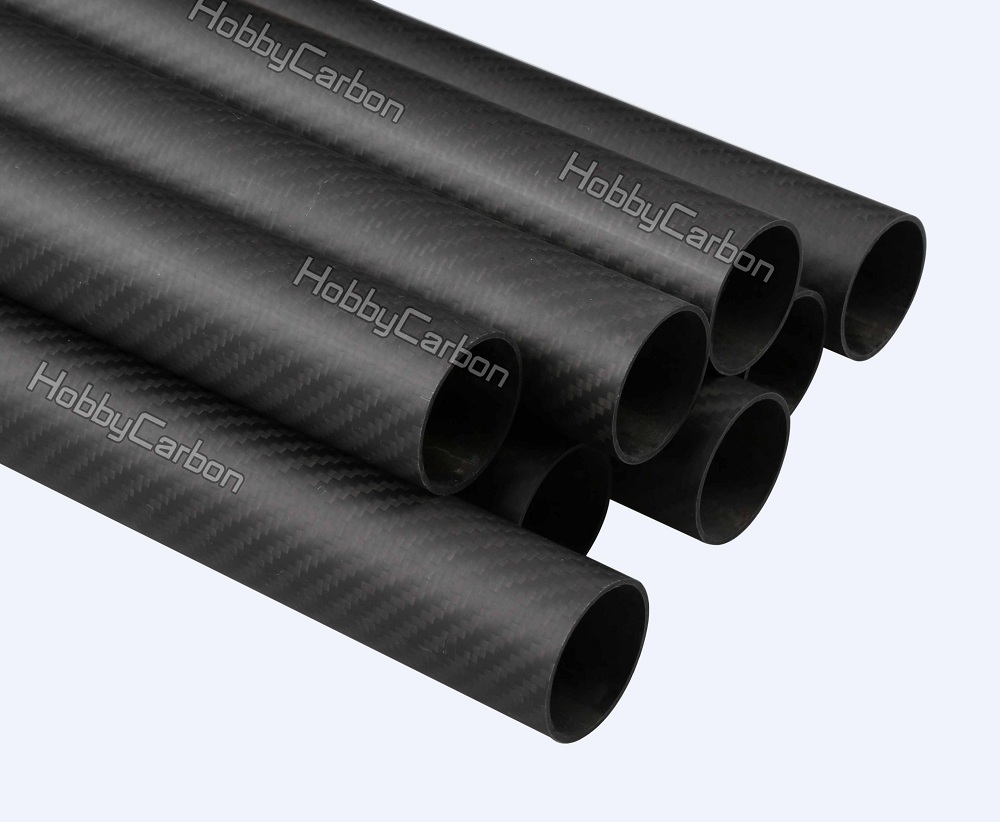 Specification in common use
| | |
| --- | --- |
| 23mm*25mm*1000mm | 20mm*22mm*1000mm |
| 19.5mm*22mm*1000mm | 18mm*20mm*1000mm |
| 18mm*16mm*1000mm | 14mm*16mm*1000mm |
| 10mm*12mm*1000mm | 8mm*10mm*1000mm |
| 6mm*8mm*1000mm | can custom as per customer's requires |
Other parts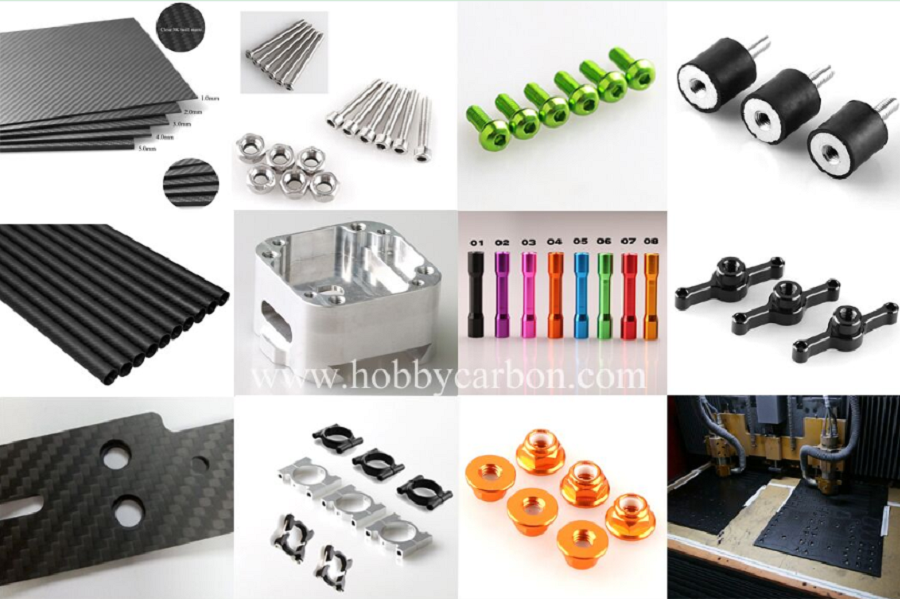 Packing and Delivery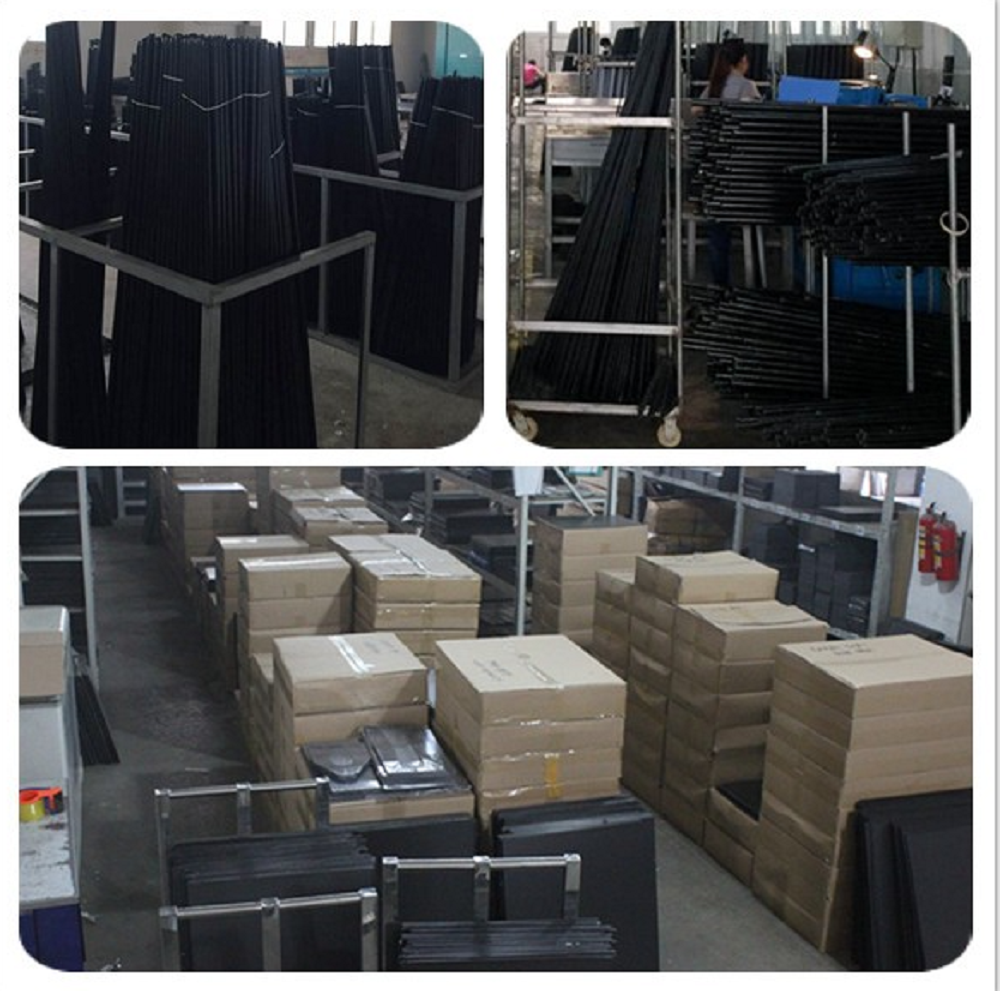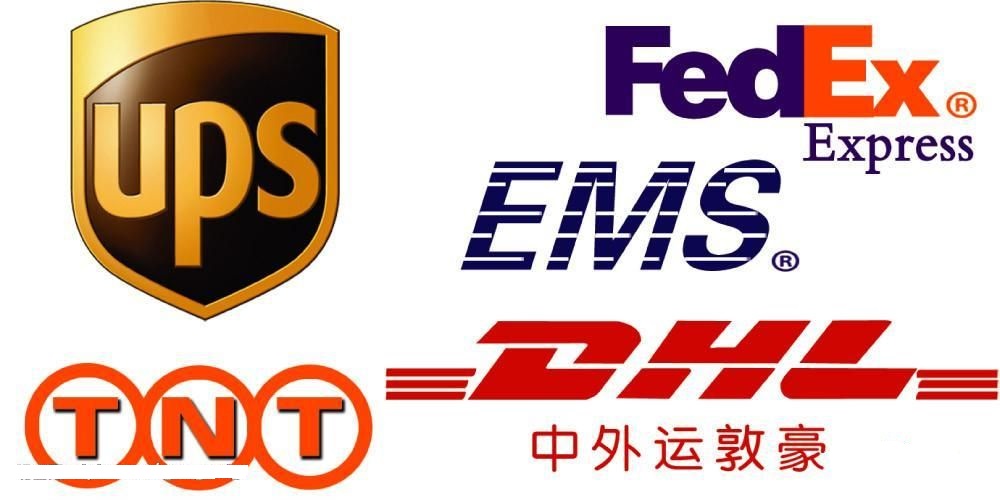 Feedback Positive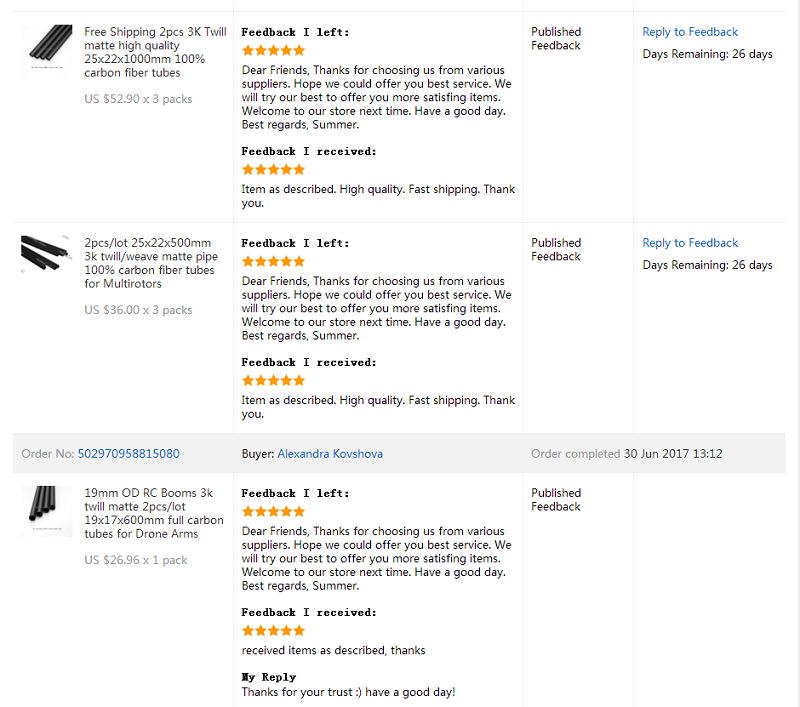 Company Information


Hobbycarbon CNC LIMITEDis a OEM manufacturer specialized in Carbon fiber products, carbon fiber CNC service,other accessories of drones &cars . With the ever-increasing demands of branding business, we extended our business to Aluminum CNC cutting, devoting ourself to offer a comprehensive service to customers.
Over the past , more and more relevant branding busineses have established long-term cooperation with us, and give lots of satisfied feedback.Thus, We can very confidently to guarantee the quality, promise that sample and any quality inspection are welcome.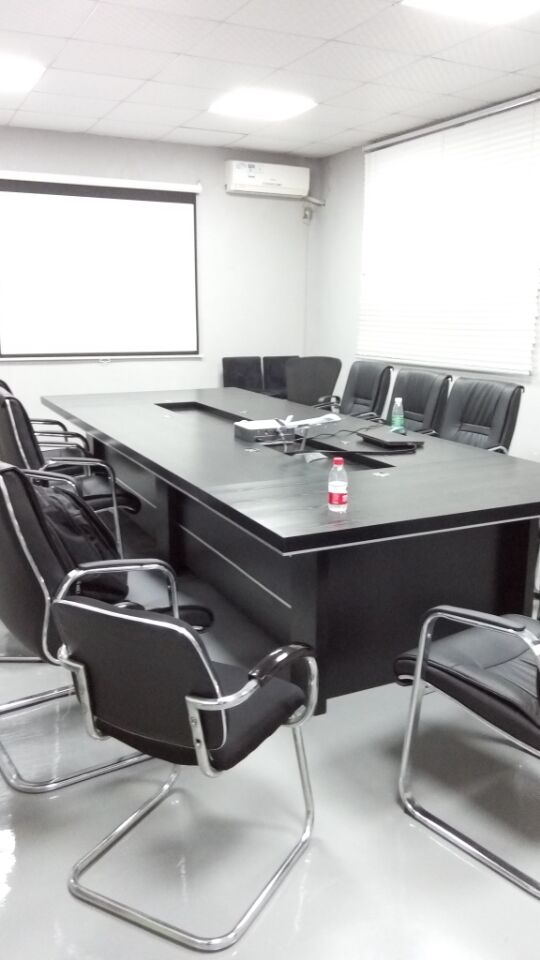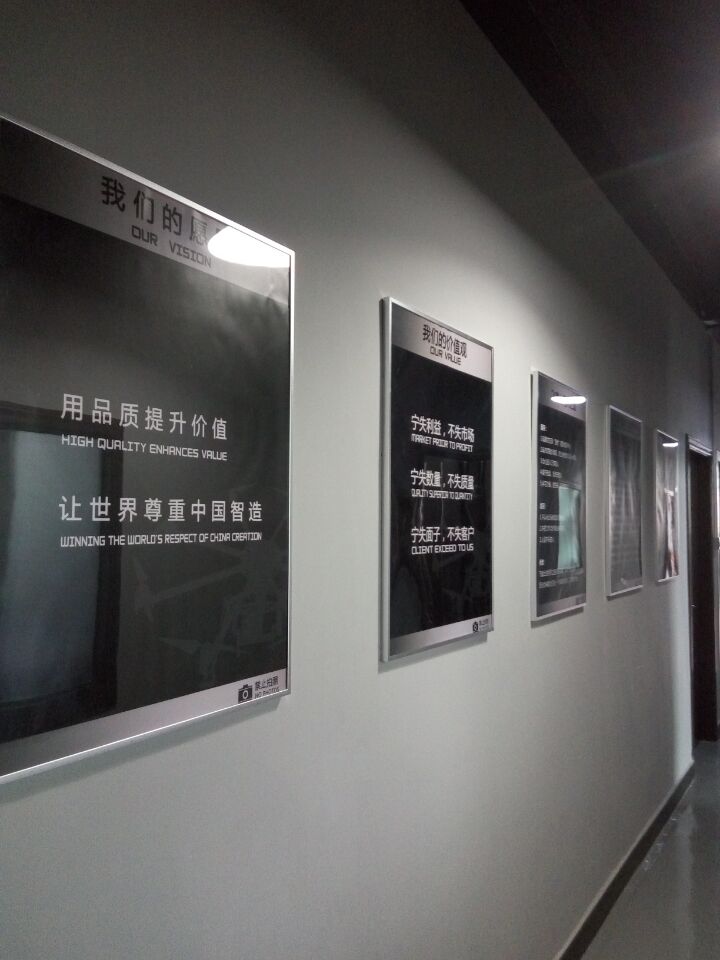 1.Please contact freely and provide us with your drawings and specifications ;
2.We will quote for you within 1-3 days;
3.Orders need to pay the total purchase price of more than 30 percent down payment;
4.Confirm the sample;
5.Batch manufacturing;
6.Inform the customer to inspection the package;
7.Customers pay the balance payment;
8.Make a delivery.
For all parts, if you have any question, please feel free to contact us.