Product Description
Hobbycarbon 20mm aluminum standoffs anodized color

What is standoff?
Standoff is a kind of fasteners,it is generally used with screws.it have thread in the both end side,so when screw through the sheet ,three items can form a whole.(see the below picture)
it widely use in our daily life.such as auto parts,machinery parts,computer parts,medical parts,electrical equipment parts,electrical appliances parts,electronic products parts,stationery,power switches,miniature switches,architecture,commodity and A/V equipment.(it specially use in drone,quadcopter,RC toys)
The type of aluminum standoff
Aluminum Round Standoff,Aluminum Knurled Standoff,Aluminum Step Standoff and Aluminum Hex Standoff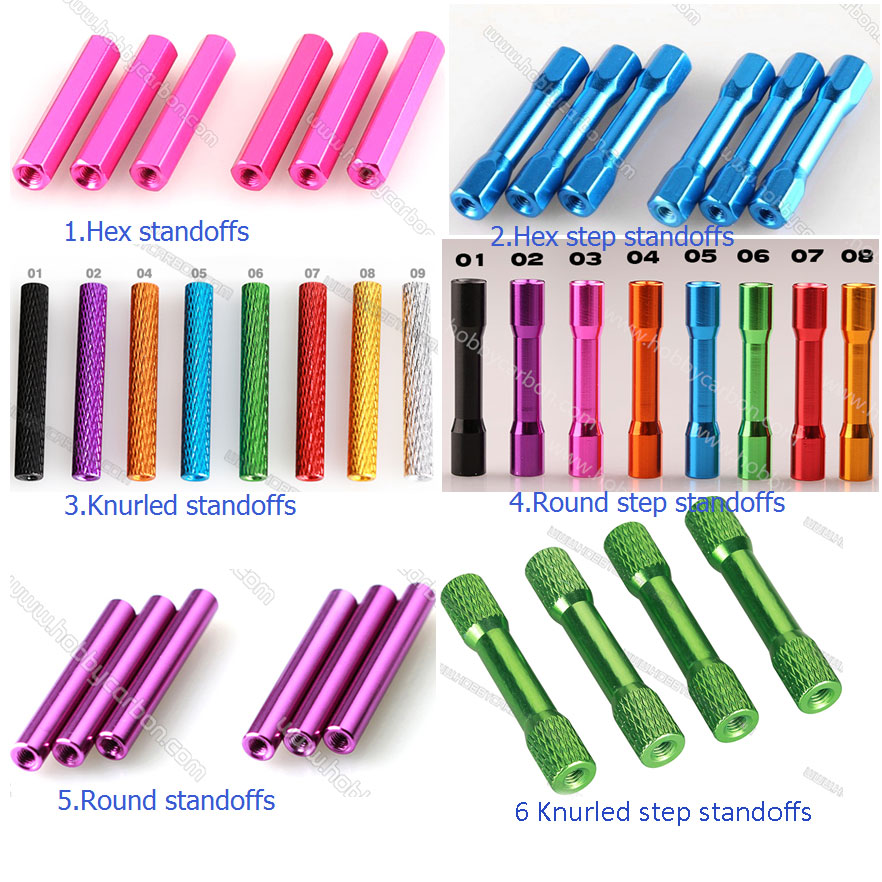 Company profile
Hobbycarbon CNC LIMITED is a OEM manufacturer specialized in Carbon fiber products, carbon fiber CNC service,other accessories of drones &cars .
With the ever-increasing demands of branding business, we extended our business to Aluminum CNC cutting,devoting ourself to offer a comprehensive service to customers in 2010.
Over the past decade, more and more relevant branding busineses have established long-term cooperation with us, and give lots of satisfied feedback.
Thus, We can very confidently to guarantee the quality, promise that sample and any quality inspection are welcome.