Product Description
M3 Anodised Socket Aluminum Screws
Aluminum material, it have light weight, high strength and corrosion resistance, we could provide 6061 and 7075 aluminum for your choice.
Below is the description for M3 Anodised Socket Aluminum Screws, please have a check.
Vibration Damper Screw,Nylon Screw,Steel Screws,Stainless Steel Screw,Titanium Screw,Aluminum Screw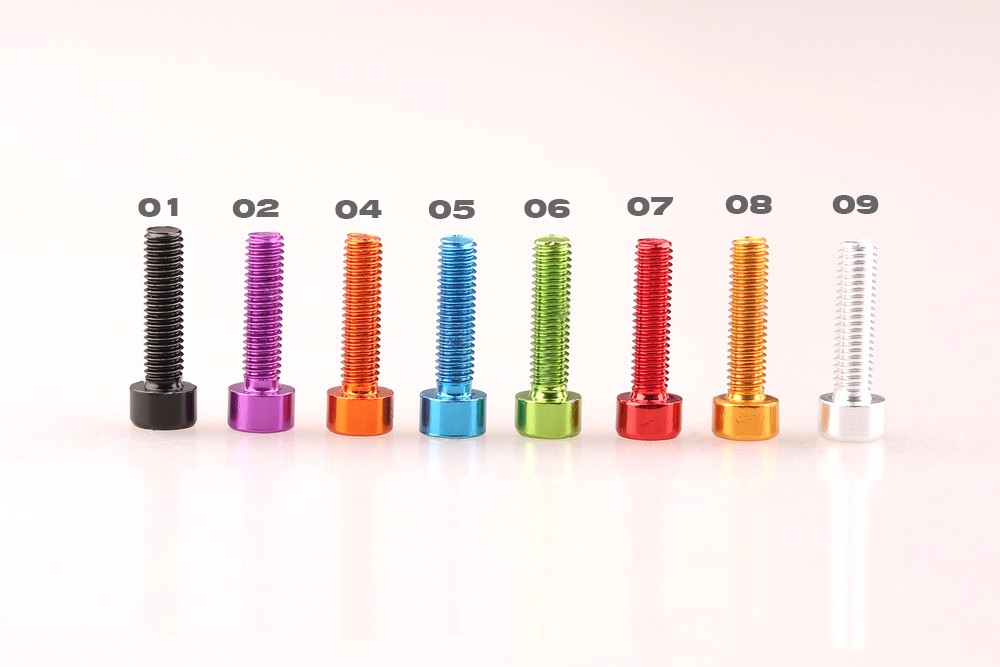 Customization Process
1.Please contact freely and provide us with your drawings and specifications ;
2.We will quote for you within 1-3 days;
3.Orders need to pay the total purchase price of more than 30 percent down payment;
4.Confirm the sample;
5.Batch manufacturing;
6.Inform the customer to inspection the package;
7.Customers pay the balance payment;
8.Make a delivery.
For this part, if you have any question, please feel free to contact us.